OEM Integration Products & Services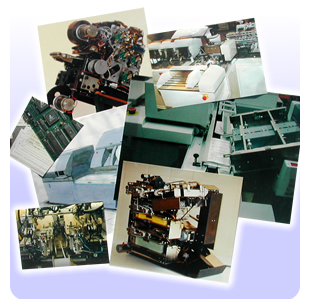 Currency Bundler for De La Rue International Ltd, Irving, Texas
MMD were commissioned to design a completely new type of currency bundler for De La Rue International Ltd.

Engineering Design Services
Whether you have an idea you want to progress, or have a problem you want to solve, MMD can provide the solution.
We can be used as an additional resource to your existing engineering capability, or provide that capability where there is none. Anything from advice and ideas to prototypes and full working machines are all available from MMD.
Using our in-house electronic, mechanical and software expertise, we can help with any stage of a project, from concept through to completion. Alternatively, you can choose to use just one of our specific skills, such as software programming or mechanical design – click here for our Skills Sheet or contact MMD to discuss your application.
Recent engineering design projects include
3D conceptual modelling for automated packaging line
Multi-axis control system software for book guillotine
High speed document feeder for counting and batching currency; incorporating multiple-technology doubles detection for high integrity count
Multi-channel pattern-recognition system based on bespoke DSP electronics for a magnetic character recognition system
Linux based data collection system using a web-based interface for local and remote administration, data anlysis and display. Also including camera image capture for security feature
Software algorithms for pattern recognition and decoding
© Macon Management & Design Ltd (MMD) 2010. Macon Management and Design Ltd: Unit 4, Quakers Coppice, Crewe, Cheshire, CW1 6FA, UK
Tel: 44 (0)1270 250142 | Fax: 44 (0)1270 583517 | Email: enquiries@maconmgt.co.uk