OEM Integration Products & Services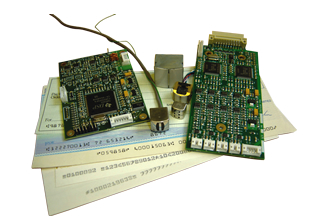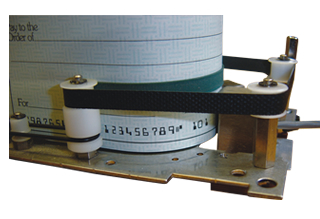 Products : MICR Reader
Highly cost-effective OEM solutions for organisations wishing to read MICR (Magnetic Ink Character Recognition). We offer PCB options for cheque sorters, scanners, document processors, ATM's and kiosk applications.
Main Features:
MICR E13B and CMC7 recognition
Real-time decoding of characters
Reading through front or back of the document in either direction
Document speed is software selectable in the range 10 to 150 IPS (0.25 to 3.8 m/s)
DSP-based design gives industry leading read rate and integrity
RS232 or USB interface for set-up and data output
Operates with a wide variety of read heads
Technical support and advice direct from MMD
Operates from a single 5V supply or USB powered
Further Options:
Various software options can be set at the factory to meet specific requirements
Combined CMC7/E13B decoding
Higher document speeds
Custom designed hardware for OEM applications with licensed algorithm
Magnetic detection and pattern recognition for authentication and currency applications
Specification Sheets are available to download below in Adobe Acrobat PDF format. Requires Acrobat Reader to view - download Acrobat Reader FREE!

© Macon Management & Design Ltd (MMD) 2010. Macon Management and Design Ltd: Unit 4, Quakers Coppice, Crewe, Cheshire, CW1 6FA, UK
Tel: 44 (0)1270 250142 | Fax: 44 (0)1270 583517 | Email: enquiries@maconmgt.co.uk