OEM Integration Products & Services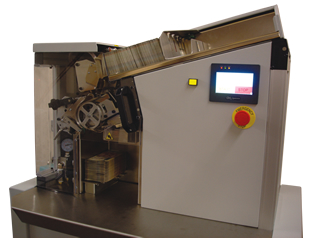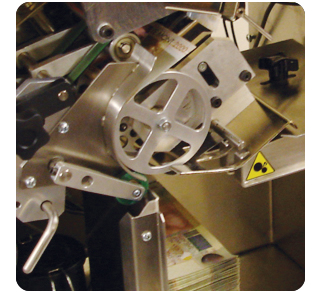 Products : PP1 Note Counter
The PP1 is a high duty counter for banknotes and similar sized documents.
Developed specifically for hard-to-feed intaglio printed documents which may include additional security features such as foils and threads.
Typical uses are for counting new banknotes or other printed matter.
PP1 Features:
Rotary Vacuum feed technology
Accurate Count – includes ultrasonic and dual optical sensing
Variable speed to suit note type and quality
75,000 notes per hour typical throughput
3,500 note capacity powered hopper
Heavy duty suitable for factory environment
Self-contained including vacuum pump
Touch screen operator interface
Optional audit reports Fully UK supported
Specification Sheets are available to download below in Adobe Acrobat PDF format. Requires Acrobat Reader to view - download Acrobat Reader FREE!

© Macon Management & Design Ltd (MMD) 2010. Macon Management and Design Ltd: Unit 4, Quakers Coppice, Crewe, Cheshire, CW1 6FA, UK
Tel: 44 (0)1270 250142 | Fax: 44 (0)1270 583517 | Email: enquiries@maconmgt.co.uk