OEM Integration Products & Services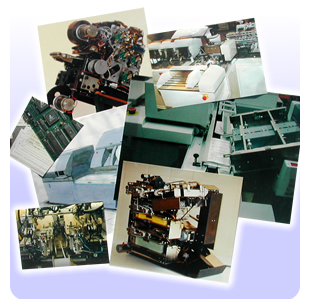 Keep up-to-date with MMD products and sector news...


We will be at Ipex Birmingham NEC from 18-25th may on the Inspectron stand, Stand: 19-E790.
Macon Management and Design Ltd
Electronic and Mechanical Engineering Design Solutions
Macon Management and Design Ltd are a small team of professional engineers in the North West offering Engineering Design Solutions. Whether starting from a clean sheet or improving an existing process we can deliver a practical, reliable engineering solution to suit. Prototypes, pre-production and production build can all be provided when required.
We have been providing bespoke solutions for 20 years often in the areas of printing, automation and packaging and have developed particular in-house capabilities in Magnetic Character Reading (MICR), document feeding and banding.
Along the way, we have also developed specific products, which can form all or part of a total solution to your requirements.
MICR Reading and MagVision
MICR Reader
MagVision™
Cheque Return System
Feeding and Counting
PP1 Note Counter
VT4 Feeder
VT5 Feeder
Banding and Bundling
Universal Stacker Bander
LR Bander
© Macon Management & Design Ltd (MMD) 2010. Macon Management and Design Ltd: Unit 4, Quakers Coppice, Crewe, Cheshire, CW1 6FA, UK
Tel: 44 (0)1270 250142 | Fax: 44 (0)1270 583517 | Email: enquiries@maconmgt.co.uk